Activities for reducing environmental impacts
To maintain sustainable global environment, we perform various activities to reduce environmental impact.
Toshiba Carbon Balance Program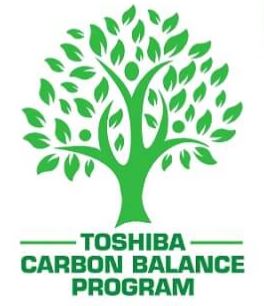 It is clear that human activities are affecting the global climate, so it is vital that we find ways to reduce our greenhouse gas emissions.
This is where carbon balancing can help. Carbon balance is a way to reduce the amount of CO2 released into the atmosphere by balancing or cancelling the amount of these gases through participation in environmental projects.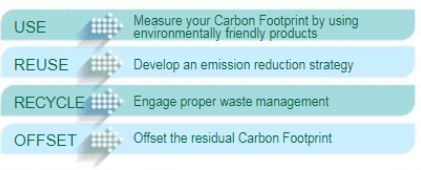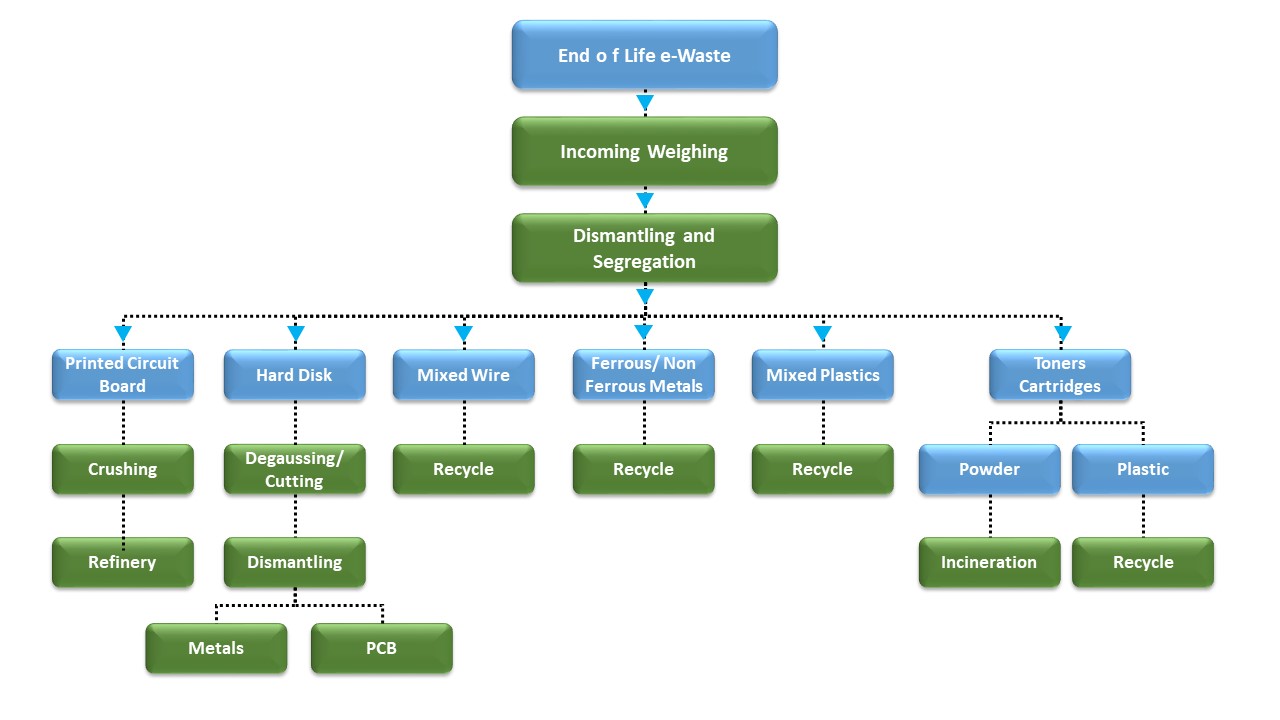 Tree Planting on 18 December  2021
A total of 33 volunteers from Toshiba and e-waste partners (18 companies) took part in this year Plant-A-Tree program. This program was in collaboration with National Parks Board and Garden City fund on 18 Dec 2021 at Changi Beach Park. A total of 11 trees were planted. The name of species planted is: Ardisia elliptica (native endangered species), Memecylon ovatum (native endangered species),  Tristaniopsis obovate (native, critically endangered species).
This environmental passion helps us all unite our individual and corporate goals to contribute to an environmental friendly and greener Singapore.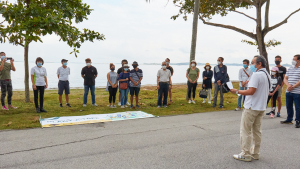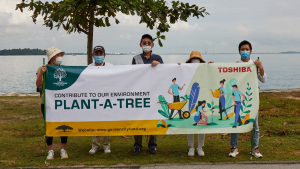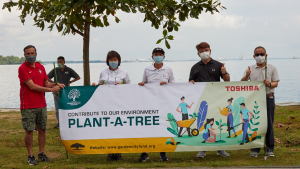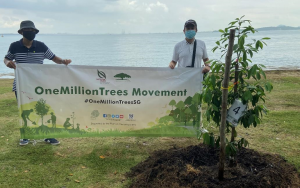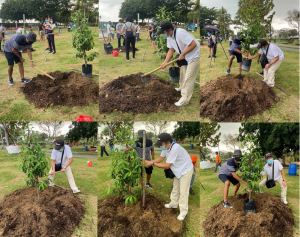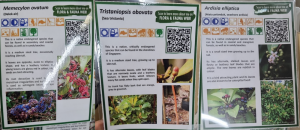 Annual E-waste Collection
To promote the awareness on proper disposal of electronics waste (e-waste), we organized annual recycling week for employees to collect and dispose their e-waste to licensed e-waste collector at our company.
The event ran from 10 Oct 2022 to 14 Oct 2022 and collected 826 kg of e-waste for recycling.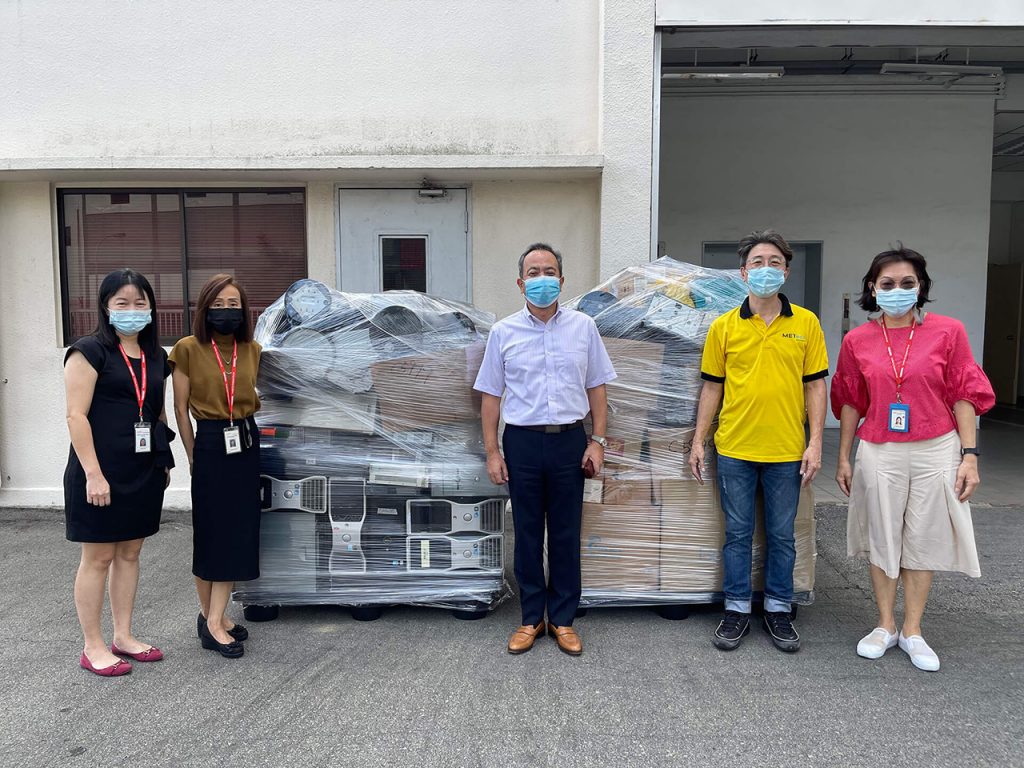 Singapore Packaging Agreement (SPA)
After signing the SPA, Toshiba TEC Singapore has been active in reducing packaging waste, including replace wooden pallets with plastic pallets, use reusable metal cages to reduce plastic film, worked with supplier to use plastic container and trolley to reduce packaging wastes. Through usage of sustainable resources in packaging and minimizing packaging materials in our product, it reduced product cost and enabler lesser fuel to transport products.